What a fun week leading up to Valentine's Day!
In our life skills classroom we plan on doing some crafting and fixing a special lunch, with all students helping of course! There are so many wonderful TpT resources available to stay with the valentine theme. Here are
pages
of items to look through. Here is one of my FREE products for some
Valentine's Day
fun!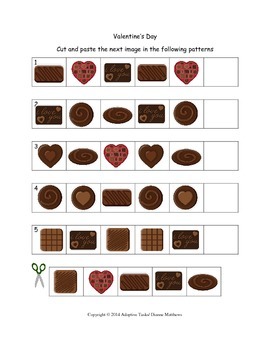 On Pinterest I found some very cute ideas as well that include the following:
http://thecraftingchicks.com/2014/01/extra-awesome-valentine-free-printable.html
http://www.modernparentsmessykids.com/2014/01/3-healthy-strawberry-snacks-for-valentines-day.html
http://3garlandgirls.blogspot.com/2013/02/happy-valentines-day.html
http://www.oneartsymama.com/2014/01/valentine-mailbox.html
For more great ideas from crafting to food, here is a great board of ideas from Pinterest.
Valentine's Day Projects
Enjoy!!